Announcing the First Vetted Digital Public Goods for Foundational Literacy and Early Grade Reading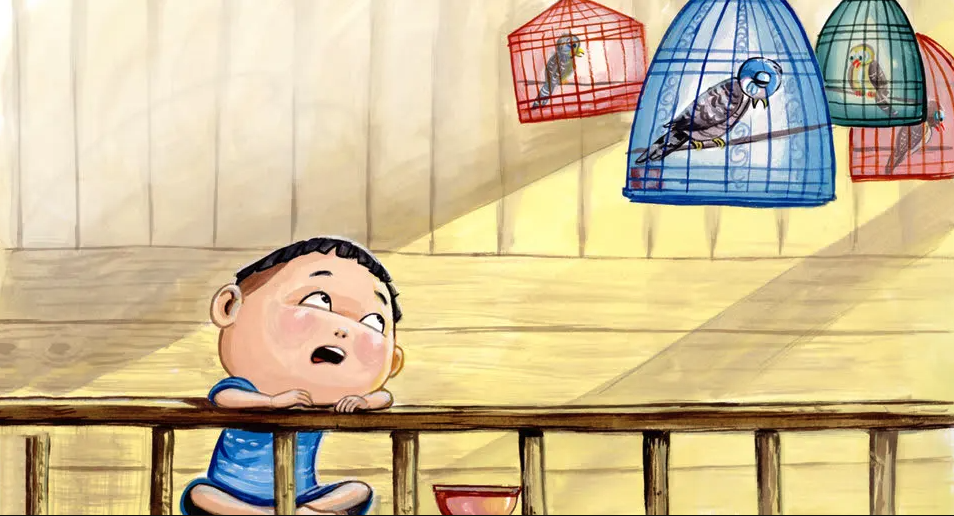 We are excited to announce the first set of vetted digital public goods, a list of openly licensed platforms, content, and technologies focused on Early Grade Reading that have been reviewed by a group of experts and assessed as meeting a basic set of criteria to be considered a digital public good.
The aim of the Digital Public Goods Alliance is to facilitate the discovery, development, use of, and investment in, openly licensed technologies, data models, and content of high relevance for attainment of the Sustainable Development Goals (SDGs). In order to accomplish this in 2019 we began convening networks of partners from different sectors into Communities of Practice (CoP) to contribute to the identification, support, scale-up, and proper use of digital public goods (DPGs).
Late last year we launched our first CoP pilot by gathering an initial group of experts around Early Grade Reading to identify and review potential digital public goods.
Why Early Grade Reading?
Knowing how to read is essential for individuals to thrive and learn throughout life, and for participating in modern society. It is a key sub-goal within SDG4, and is an enabler of many of the other sustainable development goals. Still, More than 617 million children and adolescents are not achieving minimum proficiency levels in reading, and the number of illiterate adults stands at around 773 million, according to estimates from the UNESCO Institute for Statistics (UIS).
The COVID-19 pandemic also spurred our initial attention on Early Grade Reading as we saw schools close and nearly all countries overnight having to shift to remote learning. This shift dramatically increased the need for learning materials that could be used at the household level, including more reading resources in the languages used by children and parents in their home settings.
The goal was to quickly identify and vet a list of potential digital public goods for foundational literacy and early grade reading.
Creating Assessment Criteria
At the outset of this process the DPG Alliance had a definition of digital public goods as:
"Open source software, open data, open AI models, open standards and open content that adhere to privacy and other applicable best practices, do no harm and are of high relevance for attainment of the UN's 2030 Sustainable Development Goals (SDGs)."
However it was necessary to turn that broad definition into a specific set of indicators that could apply across domains, while also encompassing domain-specific considerations and criteria.
In order to achieve this we convened two different groups: one technical group to define a set of indicators that would apply across domains, and a domain-specific group on literacy. The technical group focused on assumed generic issues related to interoperability, re-usability, accessibility and child online safety, while the literacy group looked at topics such as pedagogical quality and content appropriateness.
In consultation with our group of experts and drawing inspiration from DIAL, Digital Health and others we developed an initial set of these 11 categories and 51 indicators with which to assess the first set of potential Digital Public Goods.
The categories were:
Licenses and Copyright
Utility and Impact
Benchmarks
Product Design
Product Quality
Community
Do No Harm
Best Practices
Content
Quality
Financial Sustainability
List of approved digital public goods for foundational literacy and early grade reading
The projects below have been vetted against the criteria described above, in the first exercise of this kind for the Digital Public Goods Alliance. The assessment has been done by a group composed of experts from UNESCO, USAID, Creative Commons, ADEA, Mozilla, Education Development Center, Foundation for Learning Equality, the Global Partnership to End Violence Against Children, and Humans at Play. Some of the criteria, such as "license compliance with digital public goods requirements" are binary, whereas scores on others have been assessed in relation to one another, or information has been collected more for informational purposes.
The projects below were all approved by the expert group as meeting minimum criteria for digital public goods and we are continuing to adjust, expand and revise our structures for vetting as the Alliance continues to form. The Digital Public Goods Alliance is following up with several of the projects on improvement potential such as suggestions for improving accessibility, or for making licensing information more readily discoverable.
The detailed assessment of all 8 successful projects is openly available here.
---
---
H5P makes it easy to create, share and reuse HTML5 content and applications, and has here been assessed as a tool for adding interactivities to foundational literacy and early grade reading content. H5P empowers everyone to create rich and interactive web experiences more efficiently — all you need is a web browser and a web site with an H5P plugin.
Vetted as: Source code
Contact: Svein-Tore Griff With
Website: h5p.org
Funders/Partners: Eurekos, ICFOSS, Opigno, SPACE.
---
StoryWeaver is an open source platform by Pratham Books for multilingual children's stories. It addresses all the issues around the lack of content by using an open access framework and technology as force multipliers combined with a platform that supports translation and re-mixing of stories.
Vetted as: Content
Contact: Purvi Shah
Website: storyweaver.org.in
Funders/Partners: Google, Oracle, Cisco, Nasscom Social Innovation Fund.
---
African Storybook Provides open access to picture storybooks in the languages of Africa for children's literacy, enjoyment and imagination.
Vetted as: Content
Contact: Jenny Glennie
Website: africanstorybook.org
Funders/Partners: Comic Relief UK, Cameron Schrier USA, Oppenheimer Memorial Trust, Google.org, Zenex Foundation.
---
The Global Digital Library An open collection of high-quality early grade reading resources, made available for web, mobile and for print. The Global Digital Library is a flagship initiative within the Global Book Alliance.
Vetted as: Content
Contact: Christer Gundersen
Website: digitallibrary.io
Funders/Partners: the Norwegian Agency for Development Cooperation
---
Book Dash gathers creative volunteers to create new African storybooks that anyone can freely print, translate and distribute.
Vetted as: Content
Contact: Julia Norrish
Website: bookdash.org
Funders/Partners: The Solon Foundation, The Jim Joel Fund and the Liberty Community Trust.
---
Feed The Monster Localized versions of one of two winning games from the international innovation competition EduApp4Syria, conducted in 2016–2017. Feed The Monster teaches your child the fundamentals of reading. Collect monster eggs and feed them letters so they can grow into new friends! Available in more than 45 languages.
Vetted as: Source code and content
Contact: Creesen Naicker
Website: curiouslearning.org/apps
Funders/Partners: MIT, UCSF Dyslexia Center, UNICEF Innovation + 19 others.
---
Antura and the Letters One of two winning games from the international innovation competition EduApp4Syria, conducted in 2016–2017. Open source smartphone application that teaches children how to read in Arabic and improve their psychosocial well being.
Vetted as: Source code and content
Contact: Francesco Cavallari
Website: antura.org
Funders/Partners: Cologne Game Lab of TH-Koeln, Video Games Without Borders, Wixel Studio, + 21 others.
---
Collection of Interactive Radio Instruction (IRI) and Interactive Audio Instruction (IAI) resources A centralized resource library for USAID and other donor-funded Interactive Radio Instruction (IRI) and Interactive Audio Instruction (IAI) resources.
Vetted as: Content
Contact: Heather Risley
Website: gdlradio.org
Funders/Partners: U.S. Agency for International Development + other donors.
---
Get Involved
Only by working together can we make this happen. The Digital Public Goods Alliance is, itself an open project, and we seek engagement and support from any governments, businesses, civil society, technology providers, donors, and experts wishing to help us achieve our aim.
Learn more about the Digital Public Goods Alliance on our website.
Follow our blog, or join our mailing list.
Want to contribute with funding, technology, or expertise? Sign up here.
Nominate digital public goods through this form or with a pull request.
---
Co-authored by Liv Marte Nordhaug, Victor Grau Serrat and Christer Gundersen. Cover image: A boy talks to sad, caged birds, by Nivong Sengsakoun© Room to Read, 2016. Some rights reserved. Released under CC BY 4.0 license.